Share Clinical Experiences
Go to the latest comment
---
Telehealth online discussion
Welcome to the online discussion for telehealth.
Experts working in the telehealth space have the opportunity to share their own experiences, outline technology options and discuss their own challenges and strategies they have implemented to assist them in the telehealth process.
New professionals to telehealth and the hearing care profession, have the opportunity to learn from those who have been using telehealth for years! But like the saying goes - you can never stop learning! Experts love hearing from the profession, especially learning about new tricks and technology.
Lastly, don't forget to check out the Ida website for telecare resources and tools, which can be found here: idainstitute.com/toolbox/telecare/
If you want to contact us for any reason at all, for general enquires email us at contact@idainstitute.dk or, you can email individual Ida staff from this page idainstitute.com/about_ida/contact/
Looking forward to connecting with you all.
Jamie Owen
Digital Innovation and Learning Specialist
Login to reply
Add your comment
---
---
Lise, I will let you know how it goes!
Jodi
Add your comment
---
Jodi, it would be interesting to hear what you learn from the Florida Tele-Health Summit.
Add your comment
---
Jamie, very interesting about the online course on eHealth, titled ehealth - Opportunities and Challenges. I will have to look into it. I just signed up today to attend the 2016 Florida TeleHealth Summit - The ABC's of Telehealth - Accessible, Beneficial, Cutting Edge. I am looking forward to seeing what others are doing and meeting with the vendors. I had never heard of this summit before the public meeting of Florida's Telehealth Advisory Council last month. I expressed interest in attending the next council meeting, which is being held the first morning of the Summit and was contacted about attending the Summit. I am so grateful for this opportunity to network with others utilizing Telehealth. I wish they would get the word out about this so that others may attend. Our audiology associations should be promoting this!
Jodi
Add your comment
---
Deb, thanks for responding! In reading some of the works you suggested I found the following very interesting:
"When compared to face to face consultations, explanations given by the professionals on the consultation structure and the performance of procedures were more frequent and participant's spontaneous expressions on his condition were less observed in teleconsultations." www.scielo.br/pdf/acr/v19n3/en_2317-6431-acr-19-3-0299.pdf
While my patients have all been intrigued and impressed by our use of telehealth, I will admit that sometimes they can be a little intimidated. I have witnessed the more reserved nature of patients who are usually far more connected. I believe we have to go the extra mile to draw them out and engage. We are working mostly with a geriatric population, and not all are comfortable with technology. That being said, they really appreciate the convenience of it!
Thank you, again, for your input!
Jodi
Add your comment
---
Thanks Deb for those excellent resources and readings you have supplied!
There was also a great discussion in relation to technology used in telehealth. Jodi Conter from Gardner Audiology uses a combination of LogMeIn and FaceTime video.
Check out the information below!
The program, LogMeIn, was used for remote control of the computer that is at the patient location.


An encrypted router was used for internet.


FaceTime on iPads was used initially, although the screen is not big enough for the visual cues needed for our patients with hearing loss.


Apple TV to airdrop from the iPad to a full size TV was trialled to make the screen bigger. However, the video was not stable enough and not consistent in connecting every time.


Finally, iMac computers were purchased, as the screen is large and clear, sound quality is good, and the video is far more stable.


FaceTime and LogMeIn cannot be used on the same laptop. Due to the two programs being used on a small screen.


The LogMeIn screen is small and it is difficult to read the settings on the hearing aid and using Windows Parallels was a pain.


One computer (windows PC) is used for LogMeIn and an iMac is used for FaceTime video.
An audiologist travels with a Macbook laptop. The office they travel to will have a Windows PC that can be used for LogMeIn.


The fastest internet speeds are required as the video is a bandwidth hog.


FaceTime and LogMeIn are both HIPPA compliant, so security needs are met!
Jodi wants to find out who else is using this technology or any other technologies.
If you use any other technologies, hit the reply button and let us know!
Jamie
Add your comment
---
Hi Jodi and Jamie
I apologize for not responding sooner.
The MoH's Telehealth Brazil Networks Program started in 2007 and since then its scope has been evolving. Nowadays the network is comprised of technical-scientific telehealth centers (educational or management institutions as well as healthcare services responsible for providing and administering telehealth services) and telehealth points (public healthcare facilities where professionals demand telehealth services). The telehealth points receive from the MoH ICT infrastructure (computer, webcam, digital photo camera + internet connection) needed for their participation in the program. Telehealth centers receive financial incentives to provide telehealth services (teleconsultation, second opinion, distance learning activities etc).
Currently, the program is operating in 22 states, bringing together nearly 6200 telehealth points in basic health units, covering 2600 municipalities. There is a website for explaining how the program works – but is in Portuguese aps.bvs.br
Please, find some of the works we have published in the English language.
Best
Deb
Ferrari DV. Remote programming and verification as a mean to improve quality of hearing aid fitting. In: Rasmunsen et al. Hearing aid fitting.1 ed.Centertryk : Danavox Jubilee Foundation, 2006, v.1, p. 531-544.
Ferrari DV; Bernardez-Braga GRA. Remote probe microphone measurement to verify hearing aid performance. J Telemed Telecare. 2009;15(3):122-4
Campos PD, Ferrari DV. Teleaudiology: evaluation of teleconsultation efficacy for hearing aid fitting. J. Soc. Bras. Fonoaudiol. 2012; 4:301-8. Availble at www.scielo.br/pdf/jsbf/v24n4/en_a03v24n4.pdf
Ferrari, DV.Patient Therapeutic Education via Tele-Audiology: Brazilian Experiences. The Hearing Review. , v.19, p.40 - 43, 2012.
Poles-Reginato TT; Ferrari, DV Teleaudiology: professional-patient communication in hearing aid programming and fitting via teleconsultation. Audiology - Communication Research. , v.19, p.299 - 309, 2014. Availble at www.scielo.br/pdf/acr/v19n3/en_2317-6431-acr-19-3-0299.pdf
Aiello CP; Ferrari DV. Teleaudiology: efficacy assessment of an online social network as a support tool for parents of children candidates for cochlear implant. CoDAS 2015;27(5):411-8. Availble at www.scielo.br/pdf/codas/v27n5/en_2317-1782-codas-27-05-00411.pdf
Add your comment
---
Hi everyone
I recently found an online course on eHealth, titled ehealth - Opportunities and Challenges. It can be found on the edx.org website. You can locate it on the edX site
The course was developed by European Intitute of Innovation and Technology. You can access their website here: https://eit.europa.eu/eit-community/eit-health. The course is free and has only just commenced. You need to set up an account with edX, but that's free also!
From the edX website the following information and video were obtained:
Course Description
In this six-week course on eHealth, you will learn about basic eHealth concepts and definitions and gain an understanding of opportunities and challenges of eHealth. We will introduce you to eHealth strategies and frameworks for developing and analyzing them.
You will get to know methods for eHealth service design, methods for verifying the viability of eHealth innovations, and discuss implementation challenges. You will also learn to judge basic requirements regarding technical infrastructures and health informatics standards that are necessary to achieve sustainable eHealth applications for clinical professionals and patients.
Learning outcomes
By the end of this course, you should be able to:
1. Describe different eHealth applications as well as enablers and barriers for their implementation
2. Explain the importance of context, health informatics standards and terminologies for the design of eHealth applications
3. Analyse eHealth strategies and discuss them in relation to your specific context
Welcome Video
Let the Ida community know if you enroll in the course and what you think about the content.
Jamie
Add your comment
---
Hi everyone
There has been some really interesting conversations over the past few weeks. If you missed anything, here are some of the highlights:
Telehealth doesn't have to be high tech, it can be low tech as well, such as using Skype and a remote desktop connection.


It is really a team appointment not just an individuals quest to establish telehealth as a priority.


Programs have been established in mentoring young audiologists to use Telehealth


"Snowbirds follow the warmer weather in the winter, thus increasing pressure on services in one area. To ease workload pressures, telehealth is used to balance out the workload of other clinics. Patients seem to enjoy the experience. Can also help reduce wait time in clinics."


"members of the public or a family/friend of someone with a hearing loss or suspected hearing loss can get advice from an audiologist in real time without waiting for an appointment by using Hearing Help. This is a webchat and phone service for the general public. The website is


Telehealth is an integral part of building a connection/relationship with the patient, especially the new patients. It also allows us to get patients with issues in sooner than their scheduled appointment.


Patients appreciate the personalized service and the fact that some questions can be answered without a trip back into the clinic.
You can read all about these points in the discussions below.
There was also a call out for any Hearing Care Professionals from South Africa, the United Kingdom, Canada, India or New Zealand who use telehealth. The Ida community was looking for some real life examples and cases used in these countries.
If you can help out the community - post your reply below!
Jamie
Add your comment
---
Hi All, what a great discussion. What has stood out for me is how adaptable and flexible this approach to client/family centred audiolological care is and how unique each solution is going to be. The approach and tools needed will clearly depend on the environment(social/political/financial and geographical) of the service as well as the desired outcome, but it can rise to all of these challenges. A tool box /resource list/database of all applications and training and technological solutions is what is needed so that we all can keep up with the pace of change in this area and it would be great to get this started. I also now like to see it as, as much of a gold standard of care as face to face audiology and not a 2nd class service. It is in practical terms a different option of service and our clients should really have the choice of how they'd like our expertise to support them in a way that is comfortable for them. I see it also as being an option for those in urban areas as much as regional and remote, dependant on personal preference.
Thank you so much everyone, I hope this conversation can continue.
Add your comment
---
Hi Deborah
It's great to hear some interesting comments from Brazil. It seems that a number of countries are still in their infancy. Recently, I spoke with an Audiologist from India, who said they are currently not using it, but know its right around the corner.
There are many different applications in which it could be used. I think some people just need a lift in getting started. Training and support with the technology appear to be a significant barrier.
I have a couple of questions.
What sort of technology is being used for telehealth in Brazil?
What kind of support is provided by the MoH and the Unified Health System? Is it financial? Is it training?
Do you have any resources to link people to, which could help them start out?
There is also a question below from Jodi :-)
Jamie
Add your comment
---
Hi Jamie and Jodi,
Just to respond to your questions on the smartphone video-otoscope trial.
There's certainly possibility to get involved. Its a beta product not available on the market yet. For more information and applying to enroll in the trial you contact Nic Klopper (nic@hearXgroup.com).
The automated diagnostic system for images taken with the device is in development stages. But a first paper on its validation is available here: www.ebiomedicine.com/article/S2352-3964(16)30050-0/abstract
Add your comment
---
Deborah, thank you for jumping in! Can you share some of the challenges you faced on the team, and what was done to meet them head on? Also, I did not find the link to data regarding remote hearing aid fitting and wondered if you could post it. I agree that there are many more doors waiting for us to open them in the use of Telehealth!
Jodi
Add your comment
---
Hi, De Wet...very cool! I, too, would like to know if more can get involved in the trial, or if they have a launch date. Thank you, so much for sharing!
Jodi
Add your comment
---
Hi De Wet
Thanks for sharing that very cool technology option. I have been told by other Hearing Care professionals that smartphone and tablets are great for using FaceTime (Apple) and Hangouts (Android) to communicate with patients, however I have not been told about the use of app and attached devices. So this is very interesting. I especially like how technology entices the kids to be quiet and focused.
There is evidence based research that identifies the advantages of using technology with younger generations, as they a predominantly very tech hungry. This was also identified in Ida's Vision 2020 process.
Great share!
I have a couple of questions.
I was wondering if you had any information on the trial that you could share?
Can anyone get involved in the trial? Or is it only localized to your location?
When do you expect it to be launched?
Thanks again for sharing :-)
Jamie
Add your comment
---
Hello all,
What an interesting discussion! Thank you so much for taking the time to share your experiences, there is a lot to learn here.
Although telehealth in Brazil is supported by the MoH and the Unified Health System (public system), audiology telehealth is still in its infancy and the majority of experiences come from Universities or research institutions. Our group has published some data regarding efficacy of remote hearing aid fitting and verification (references attached).
Having been involved in the MoH National Telehealth Program for some years I was fortunate enough to be part of a transdisciplinary team for the provision of teleconsultation services for primary care professionals and community health agents. That was a very rewarding experience that, among other things, sharpened my understanding of the challenges faced by our healthcare system as well as by the workers 'in the frontline'.
So I also think of telehealth also as windows to a myriad of different 'worlds' and I can't help but wonder how much we could benefit by opening them.
Deborah
Add your comment
---
Great discussion and good to hear from clinicians about experiences on the ground. Our experiences with patients and video-otoscopy have been very similar. Keeps their interest and especially entices the kids and keeps them focussed and quiet while you take a picture, or even better, a short videoclip of the ear canal and TM.

We're also now trialling a video-otoscope running of the micro-USB of smartphones with upload for remote interpretation. Great image quality - still needs some work on specula size appropriate for young kids. Solutions like these bring down cost, makes it more mobile and allows for easy asynchronous telehealth interpretations and feedback. Hopefully even automated analysis in the future.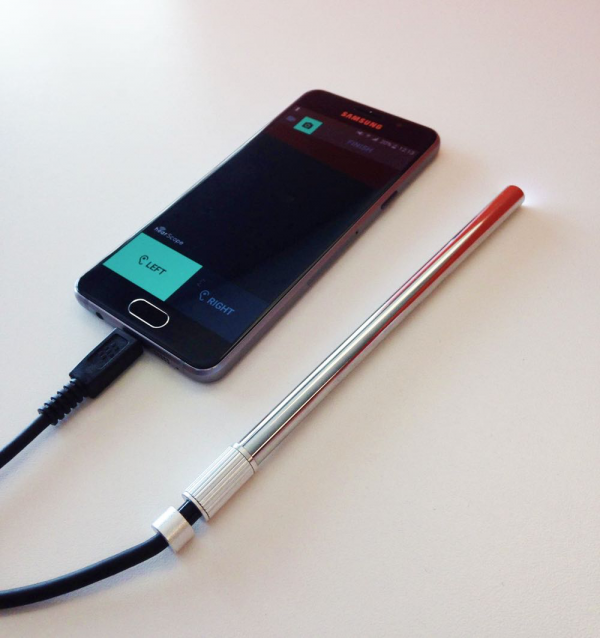 Add your comment
---
Hi Everyone
I just wanted to share some of the main points shared by the community during the first week of the telehealth online discussion.
Todays telehealth experiences are much more smoother and straightforward. When telehealth first started, it was complicated and scope was limited.
Only limitation is the speed at which technology needs to catch up and your imagination.
Technology and security is improving all the time
There is a plethora of resources available to help you get started, including YouTube for video demonstrations and journal articles for research.
Get support from your IT support team.
Train your staff in professional development activities. Make sure you pick the right staff.
Building in measuring metrics allows you to record data and prove how successful telehealth can be.
See the patient with FaceTime and use LogMeIn to control the computer for adjustments.
Frances Lockhart also wanted to provide this video as a demonstration an Otoscopy.
Name: Otoscopy from client's perspective
Duration: 54 seconds
Video Description:
Carol is the specialist audiologist on the screen who is in Sydney and is controlling the video Otoscopes software remotely as well as making all of the clinical decisions.
Linda (scarf around her neck) is the clinical technology assistant who is with the person with hearing loss, Jan, in Rockhampton, a town of approx. 80,000 people in Northern Queensland, Australia. Sydney to Rockhampton is approx. 1,500km or 940 miles.
Linda is letting Carol know what she is doing, as the crucial part of Tele-audiology in this form is very clear and unambiguous communication between the technology assistant and the audiologist.
The technology assistant is usually someone local and just requires some training in connecting up and using the equipment, but whose main role is to assist the remote clinician by being their "hands" as well as a local contact for the person with hearing loss.
Add your comment
---
Frances...I cannot agree with you more about the patients loving it. They really get a kick out of how we go about it and love the more efficient service model! We have performed an informal survey of each patient we have seen with the Telehealth model and every single one has given it a thumbs up. Nothing negative, only positive. And with that, how can we not expand the use?
Jodi
Add your comment
---
Hi Louise
I am looking forward to the outcome of that research.
I think from our perspective it has been a case of 1 step at a time. In other words ensurring we can provide an equivalent service first and ensurring that clients feel comfortable with this approach. Indeed the worry about client somehow getting 2nd rate care has been a driving force in ensurring that clinically this doesn't happen by only selecting highly experienced and skilled clinicians and assistants for this role (picking the right people) and making sure the equipment is equivalent to any other clinical equipment that would be used. It also depends on what aspects of tele-audiology we are referring to.
1: In the case of just phone calls (low tech), then ensurring clients understand and sign a consent form as a first port of call is part of this, so that they acknowledge they are happy to be contacted.
2: In the case of wesites or general hearing loss education or advice such as the Hearing Help (www.hearinghelp.com.au) service then the client gets to choose how they wish to interact, either by calling or using webchat or just browsing.
3: In the case of formal/standard clinical appointments, when these appointments are booked the clients are told that their appointment will be conducted in this way and they are asked if they are happy for this to occur or would they prefer to wait for a standard F2F appointment to be available, which may only be a week or 2 later,( depending on the site) and they can again choose their own. To date over the last 4 years I am only aware of 1-2 that have declined. This is then recorded in their case notes.
4: Only recently have the numbers of clients we have seen this way been great enough and regular enough to start a short formal survey of client satisfaction, although we do have lots of anecdotal evidence that clients are happy and feeling like they get good care. The data for this is currently being gathered and asks about how the client felt they connected (developed rapport) with the assistant and the clinician. Whether they would have an appointment this way again as well as an opportunity to comment. Hopefully once we have more information on this then we will be able to dig deeper to ensure it is a great experience for all and understand the limitations ,if any, in a more comprehensive way.
I haven't been able to find much recent formal research on this other than a reasonably recent paper from Brazil which show high satifaction but questions whether this is because the service is "free" versus a service that the client has to pay for, as is the case in the US.
Penteado, S. P., Bento, R. F., Battistella, L. R., Silva, S. M., & Sooful, P. (2014). Use of the Satisfaction With Amplification in Daily Life Questionnaire to Assess Patient Satisfaction Following Remote Hearing Aid Adjustments (Telefitting). JMIR Medical Informatics, 2(2), e18. doi.org/10.2196/medinform.2769.
The service that we have been providing in our clinics is a government funded service at this stage and so that should probably be explored whether that affects things, but I suspect wouldn't be any different to other Tele-Medicine services, such as cardiac or diabetes education. What do other people think? Are there any other studies happening at present or completed other than UQ looking at this?
I have attached some comments from our clinicians and assisstants when asked how their clients reacted to the appointment.
Yes it going really well, clients are loving it

1. A lot of clients have been loving the way the appointment is conducted, and are quite astonished at "what technology can do these days". We are careful about booking clients that would be happy to partake in the teleaudiology however. We always ask them if it is something they want to be a part of.
As as a whole clients have been loving it. We have had a lot of lovely compliments from clients about the process and about the way Alice can still make it a very personal experience even though she is conducting the appointment via computer screen.
Add your comment
---
Hi, Louise. For us, we have an audiology assistant with the patient and their family while we are connecting from another office. The AA will take the patient's hearing aids (if they have them) and clean them first, making sure they are working optimally. She will then connect the hearing aids with the computer that we log into. She will connect with the remote audiologist via FaceTime and then she brings the patient back, sits them in front of the iMac computer with FaceTime, and has them put their hearing aids back in. At that point, when they are hearing again, she tells them that we will see them just the same as if we were in the office with them. The audiologist speaks, and the AA ensures the patient is understanding, adjusting the volume if needed. She stays there with the family, in case there are any questions or if they are having a difficult time understanding something, she can re-explain. So in our case, the patient just needs to show up! We do the rest!
Jodi
Add your comment
---
Hi all,
My experience with an otoscope has been with the Welch Allyn Macroview Otoscope and it was easy to use and you can store the image as well so it can be reviewed at a later date or sent to a specialist for review. (https://www.welchallyn.com/en/products/categories/physical-exam/ear-exam/otoscopes--macroview/otoscopes-digital-macroview.html).
The eHab software is what I have used for telemapping and this is the link to NeoRehab (http://103.1.184.231/) which has more information about the product. I have used the software on a tablet and desktop, in conjunction with screen sharing program TeamViewer (https://www.teamviewer.com/en/). On the patient/client end they would have the programming software (e.g. Custom Sound, Maestro or SoundWave) and then their sound processor would be connected to the programming pod (this could be done by an audiologist, speech pathologist, assistant, or the parent).
Another resource that I have found helpful is this book which has practical tips and ideas. It is called Royal Institute for Deaf and Blind Children Teleschool Guiding Principles for Telepractice (https://secure.ridbc.org.au/RIDBC-eStore?&nccsm=21&__nccspID=961).
I was also lucky enough to co-author a book chapter with my mentor in telemapping, Emma Rushbrooke. The book is co-edited by Emma and K.Todd Houston and is titled Telepractice in Audiology (https://www.pluralpublishing.com/publication_tia.htm).
Add your comment
---
Wow it is great to see this discussion! Practical suggestions coming from experts in the field. With my team at the University of Queensland we have started doing some research on barriers and facilitators to telehealth with a view to helping clinicians and clients connect in new ways. I see there is a lot of emphasis in the comments so far about educating clinicians and other staff about this approach - what about barriers for clients and their families? what education is needed for them?
Add your comment
---
Oh Yes, I forgot to mention that the MedRx software has an automatic audiometry module in it as well. It takes slight longer than a skilled audiologist but works well as long as the patient is up to standard testing and doesn't require too much reinstruction.
www.medicalsearch.com.au/medrx-arc-combo-unit/p/137051
Add your comment
---
Hi Akram, We are in a slightly different position in that we use portable clinical equipment mainly at our remote(hard to staff) sites where there is an assistant taking care of it and connnecting it at the other end and ensurring it has been calibrated etc so it isn't entirely assistant free tele-audiology assessment or aid fitting at this stage. However we do the complete suit of audiological test batteries using tele-audiology this way, with the specialist audiologist just remotely logging in and controlling/running the appointment. There is no reason that this cant be done at a patients home however as long as there is a good internet signal or phone signal. So in your case the nurse who you would need to train, would be the "hands"(the assistant) and you would need a 4G or similar wireless internet connection. Most set ups for full clinical audiology still need a pair of "hands" at the other end with the client at this stage. We currently use the Sonic MedRx suite of equipment because it is so light weight ( a small 450gm box)and the software sits on the Noah database on the laptop, so you just need the MedRx unit and a laptop and ear phones to test.
We currently use the interacoustics VIOT video otoscopes for this part because the images can also sit on our NOAH software platform in the patients file and you can save and send to doctors or specialist as well as compare images. It also has a heating mechanism for the tip, so fogging/condensation doesn't occur when a patient walks in to an airconditioned office from a hot environment.These are however more expensive than the firefly, So it depends on your needs.Tympanometers are variable but there is an interacoustics brand that does OAE's and reflexs as well as tymps etc and also sits on Noah. At present we just get the assistant to read out the results to the clinician.
I dont think technology has quite caught up to having no one at the client end for this part of the appointment yet, however counselling and advice giving does work well without an assistant via video conferencing as previously mentioned. (teamviewer is our current software for this or even just over the phone)
I dont think technology is far off this however as there are also some great online hearing assessments such as "know your noise" knowyournoise.nal.gov.au/   for adults and for children over age 4 www.soundscouts.com.au/  that are well validated, but they dont give a full audiogram and are more used for screening and in the case of sound scouts which is used on an ipad, can tell whether the problem is conductive or SN or auditory processing and can then recommend a full assessment by an audiologist. I believe the next version of sound scouts will send a report to the audiologist as well however with much more detailed information.
Also there are some hearing aid companies that offer completely online testing and fitting of hearing aids that send out cables for you to connect to your laptop and will do the test then program the hearing aids which you receive in the post, but I think there are more mixed reviews about these and they appear more adhoc. There is so much equipment out there however to choose from that it really depends on your budget and the feature that you want.
Add your comment
---
Hello, Akram! We are not, at this point, testing remotely so I cannot offer my opinion on the remote testing equipment/software. We use the Firefly Video Otoscope. At around $300 it is a great value and does a nice job. It is very compact and easy to travel with.
Here is a link to it: https://www.amazon.com/Firefly-DE500-Video-Otoscope/dp/B00KJ3WY6Q
Hope this helps and I am happy to see you looking into Telehealth! Billing is an issue here in the states. Hopefully as the demand increases this will be reviewed and modified. Right not we are using for our hearing aid patients and for counseling, but would love to expand to remote testing in more rural areas, as well.
Jodi
Add your comment
---
Hi everyone,
I am very glad that I could connect to Tele-Audiology through Idainstitute! I work in a geriatric hospital in Toronto, Canada, and we would like to start Tele-audiology for our elderly patients who could not commute to our clinic due to their health issues, family arrangements, and cold weather in winter. We are planning to run Tele-audiology through a Tele-health project in our hospital. We would like to try hearing test as our first step. We are thinking about automated audiometry in patient's home by the help of a registered nurse, but I am still thinking about remote monitoring of hearing test as I have concern about billing and validity of the test in order to proceed with hearing aid evaluation. Which device or software do you use for remote hearing test? Which video otoscopy will you recommend, so I could see patient's ear remotely? I would also like a good video otoscope which helps our registered nurse to remove the wax. I would appreciate your help.
Thanks,
Akram
Audiologist
Add your comment
---
We have experimented, a bit, with how to connect with our remote patients. We use LogMeIn for remote control of the computer that is at the patient location, and that has worked well consistently. The video portion has been more challenging. We do have an encripted router for our internet. We started using FaceTime on iPads when we began, just to experiment. Obviously the screen is not big enough for the visual cues needed for our patients with hearing loss. We then used an Apple TV to airdrop from the iPad to a full size TV. We had difficulty with the video not being stable and it was not consistent in connecting every time. In order for this to work it needs to work the same way every time or it is too much work to use. We finally bit the bullet and purchased iMac computers. The screen is large and clear, sound quality is good, and the video is far more stable. We found (by experience!) that we could not have both FaceTime and LogMeIn on the same laptop for the controlling audiologist, because the LogMeIn screen was so small it was difficult to read the settings on the hearing aid and using Windows Parallels was a pain. So we use one computer (windows PC) for LogMeIn and iMac for FaceTime video. This works very well. The audiologist travels with a Macbook laptop and what ever office they are in will have a Windows PC that can be used for LogMeIn. We have to run the fastest internet speeds we can because the video end of things is a bandwidth hog. FaceTime and LogMeIn are both HIPPA compliant, so we meet security needs. All in all, this works pretty well most of the time. We feel it is very important for the patients to see us when we are working remotely and the big screen is great. Anyone else out there using a different video source?
Jodi
Add your comment
---
At the World Congress of Audiology last week in Canada there was a lot of focus on tele-health. There were several presentations among them Lu Beck, De Wet Swanepoel, Jill Preminger and Melanie Ferguson.
There was a particularly interesting study by Kristina Blaiser on tele-practice for children - comparing outcome on in-person and online councelling. The results showed equal or maybe even better outcome for online councelling. It showed that both the child and the parents as well as the professional were more focused, and it seemed that it gave the families more confidence that they could really help their children.
Of course, training needs to happen and it would be interesting to hear about experiences in this field.
Add your comment
---
Frances...I love the statement "It is really a team appointment not Teleaudiology." This is so true, and part of what we are trying to convey to our state regulators. Again, I stress, we can supervise more effectively from the webcam than we can from another room with walls between us. This whole business of onsite supervision needs to be re-evaluated if we are going to progress and move forward to expand our services. Our Audiology Assistants have 12 months of training with close supervision, they should be given more leeway after. Hearing Instrument Specialists only have to have 6 months! There is no doubt in my mind that the VA has some great training protocol, as they always have very specific and detailed policies and procedures. I wish someone would jump in and share.
Jodi
Add your comment
---
People seem to like this flow chart so I will attach it as well.
Teleaudiology Flowchart CA and clinician.docx
Add your comment
---
Hi all, I really enjoyed the interview Jamie and Beth and particularly appreciated your comments around de-mystifying the process I agree that this is often what holds people back incorporating this into their clinical work. I am always surprised how complicated some people have made this process in their minds and then when you do set up to "practice" (as Beth also does mentions when she does room to room or clinic to clinic), they always say, "oh is that all". Thats where I think lots of videos are important to show the process.
On the topic of training I really think we are at a point where we should be offering this as a module for technology assistant to complete a course through local training organisations (RTO's or TAFE equivalent in Australia) and a part of a subject or course for universities to incorporate into their training for audiologists. This alone would also demystify it and normalise it. Does anyone know of technology assistant training in any other areas of healthcare that use telemedicine? (I'm thinking DVA in the US might have something?).
The main thing I find has to be taught when training clinicians is getting them to improve their communication and perspective taking. They sometimes forget that the clients view of them is dependent on them looking into the camera and having a clear image on the screen. Also when internet connection is slow or limited, muteing the computer audio and using the phone or mobile for the audio component and not overloading the connection with other unecessary apps open and using up bandwidth at the same time. I think Beth mentioned they do this also.
When we get outside manufacturers to connect in to help with appointments such as adjusting Baha's or Bonebridges etc if we need help or training, having a range of options of software for them to do this is also important. We currently mainly use Teamviewer for external connections and Microsoft Lync for internal connections. There are many of options out there. I didn't catch the name of the one that you use Beth? Patient confidentiality and security of data is always the primary driver of this for us.
I have attached the outline of our training program for the clinical assistants to turn them into technology assistants for Tele- Audiology as well as our processes for the clinicians before commencement as a start if interested I'll upload and share a coupl eof these documents and are happy to get comments for improvement as well. It really is a hands on program with lots of practice and then skills analysis assessment so that everyone is confident in the process. I'd love to build on this and develop something more comprehensive if anyon eis keen.
CA Training program for Teleaudiology Assistant.docx
Add your comment
---
I enjoyed the interview with Beth. We have not done any training outside of our office staff, so this was very informational. We had no guidelines or examples to go by, so we limped along with trial and error in developing our protocol. We experimented with different computers, software, broadband, etc. Often, we would ask a patient who was in office with us if they would allow us connect remotely with another audiologist in a different office to try things out. The patients were always happy to jump right in and help. They found it very interesting and appreciated knowing that the final outcome could save them some time in the future.
Jodi
Add your comment
---
Week two - Training, resources and technology
Welcome to week two of a three week online discussion on telehealth.
Last week the discussions were focused on the how telehealth is used throughout the USA and Australia. Our three experts discussed how they use teleheath and provided some of their past examples. You can read more about them below.
Some of the highlights from the past week include:
"Snowbirds" heading to Florida (south) for the winter – which is much nicer than the term "grey nomads", used in Australia, where people travel to Queensland (north) for the winter;
Measuring metrics have been used to show the value of tele-health;
Mentoring programs for young audiologists in using telehealth
Using tele-health can also bring the families in the loop, especially when they are geographically dispersed;
Using tele-health enables the patients to be in their own home, or at least close to their home, minimising lengthy travel for short appointments; and
The internet speed can sometimes hinder the process, however strategies have been implemented to reduce these.
This week we move our focus to Training, resources and technology. Stay tuned for some further insights into how you can implement telehealth.
I recently caught up with Beth Polkinghorne from Lady Cilento Children's Hospital who is also a Research Assistant at The University of Queensland, Australia, to discuss training she has undertaken, resources available on telehealth and the different types of technology she has used.
There are two audio files below.
Part 1: Training and resource materials
Part 2: Technology
Add your comment
---
I wish we could get some input from other countries and also from others here in the US using Telehealth. I strongly believe this is an area that we need to focus on developing and expanding. We know that the aging population is growing fasther than we can train audiologists. This is a way to effectively and efficiently see more patients. I would love to hear from others who are utilizing Telehealth in their practices. How about some of our VA audiologists who are doing this on a regular basis? How are you using Telehealth to reach our veterans?
Jodi
Add your comment
---
Thank you for sharing the poster, Frances. I like the terms "high-tech" and "low-tech." Sometimes I forget to think about the "low-tech" as being a part of Telehealth! We have communicated with patients and their families by phone for as long as I have been in practice. It certainly is a remote way of managing the patient. Our audiology assistants reach out to our newly fit hearing aid patients within a couple of days of receiving their hearing aids to see how they are doing and answer any questions that may have popped up. This is an integral part of building a connection/relationship with the patient, especially the new patients. It also allows us to get patients with issues in sooner than their scheduled appointment. Nothing like seeing someone a week later who tells you they have not worn their aid since the second day! Our patients appreciate the personalized service and the fact that some questions can be answered without a trip back into the office.
Jodi
Add your comment
---
Hi all, I love the name"snow birds" it is much nicer than our name for this transient group which is "grey nomads". In Australia they travel north for the winter months to Queensland and then down south for summer. It is a challenge to enable services for them.
I guess when I think of Tele-Audiology however I dont always assume that I need to connect something up (such as hearing aids) or only have web conferencing and desktop sharing, in a way that is the most complex scenario, often it is just advice or reassurance that is needed and the hearing aid is just part of that so Tele-Audiology is anything that isn't face to face in the same physical location. Does anyone else have access to a phone advice or web chat service for hearing impaired clients or families?
I have attached a poster that I presented at the Medicine 2.0 conference a couple of years ago which explains our clinical support line service for audiologists which has been running for 4 years now, but we have also recently launched "hearing Help" which is a webchat and phone service for the general public. I think there is a similar service in the UK and also in Germany? This means that any member of the public or a family or friend of someone with a hearing loss or suspected hearing loss can get advice from an audiologist in real time without waiting for an appointment. The most challenging aspect of it is rostering on audiologists to be available over different time zones and expectations of those who ring in or chat. I'd love to hear of other peoples experiences managing such a service and it would be good to compare solutions and challenges.
The website is www.hearinghelp.com.au If you are interested
Tele Aud poster for medicine 2 2014.pdf
Add your comment
---
Jamie,
The snowbirds do challenge us with our schedules. One of our offices is in an area that has a huge transient population. I can be 3 times as busy in the winter months as I am in the summer. Sometimes I cannot justify adding on an additional day at that office during the week, but I can add follow ups to my schedule in another office and use Telehealth to see them. On the flip side of that coin, in the summer I cannot always fill both of my days. Even though some weeks I may only go there one time, my patients are not kept waiting until the next week if they need an adjustment. Also, as in any multi-office practice, we are seldom at a constant scheduling rate in every office. If one office is slower, the audiologist can pick up some overflow from an office that is very busy. The patients get a kick out of it and always give us a thumbs up when we ask what they think of the experience.
Jodi
Add your comment
---
Beth and Frances,
I love the idea of mentoring young audiologists using Telehealth. We are an extern/clerkship site and I am always encouraging students to grow their network of audiologists so that they can reach out to others when needed. Even after 30 plus years in practice I still see cases I have not seen before. It is nice to reach out to others for input. This is so important for the new graduates.
Jodi
Add your comment
---
Hi everyone
Some really good conversations on Tele-health being had regarding use in the USA and Australia.
Jodi - interesting concept about "Snowbirds" visiting Florida for the winter. It sounds like an influx of additional people each year. Does this affect planning, staffing or financial resources?
I would like to do a shout out to anyone from South Africa, the United Kingdom, Canada, India or New Zealand who uses telehealth? I'm a searching for real life examples and cases used in these countries.
Just click reply and tell us about it.
Jamie
Add your comment
---
Hi Frances,
In my experience people use telehealth for a variety of mentoring and supporting roles. This can range from actively participating in the session using desktop sharing software or remotely observing a session and providing feedback and support afterwards.
In terms of evaluating these sessions people can give feedback, it was great to read the positive comments you have received with your program. I have also seen surveys where people rate their overall experience and then various aspects such as ease of use, quality of video and audio etc. I also like your point about collecting a variety of metrics including client questionaires.
For remote cochlear implant programming I have found that when the child and family have come into the clinic for annual assessment performing speech perception testing is another way of evaluating and validating the telemap.
Add your comment
---
Frances, at this point our state regulations of Audiology Assistants are the biggest limitation. There is a division of what duties they can perform with an audiologist "on site" and those that can be performed with "responsible supervision", but not necessarity on site. Honestly, if we are connected via web cam we have more supervision than if we are in the next office. We use the audiology assistant to assist with the patients on the other end. The state needs to reevaluate the regulations, but as with anything government related in this country, it is a slow moving train. First you have to send out surveys to ask the people what needs to be addressed, then appoint a committee to consider what might have to be done, and then set up a task force to look into things, etc, etc. I am sure you get the picture. It is unfortunate because we could be reaching more people if we could get things rolling. Also, because telehealth is still relatively new in the U.S...there are many questions about how to regulate and use it correctly and efficiently while protecting the patient from the national standpoint. I do undersand, but come on, let's do this!!
Jodi
Add your comment
---
Hi Jodi
I am curious as to exactly what are the regulations holding you back and where are coming from? Are they state wide/national or local, legal or political etc ?as it sounds really challenging and maybe we have just been lucky to date, but it doesn't mean they wont be raised in future.
Also your point about the webcam doesn't lie comment is correct, and I have found that the more videos and photo evidence you have the easier it is to "show" people what you do and overcome that fear of the unknown.
Jamie could you put up an example of a video that I sent you of one of our clients in Rockhampton with the assistant being seen by an audiologist in Sydney(1500km's or 940miles away) please? This is checking ear health using video otoscopy as part of an appointment (which was one of the concerns as people felt it couldn't be as accurate) so we needed to show how it was done and that it is a great educational tool for the client as well as information for the clinician. Need the right technology to do this however.
Add your comment
---
Hello, Frances. Thank you for the response. I noted in a comment one of the CAs stating the web cam does not lie and how the audiologist can see and supervise similar to being there. This is something I would like our state to realize as they move forward in establishing regulations. What a slow moving train!! I would be very intersted in seeing your business case and risk assessment, as well as your measuring metrics if these are things you can share. We are in the minority here and trying to encourage growth. We use audiology assistants on site with the patient to check the hearing aids and prepare things for us to connect. We see the patient with FaceTime and use LogMeIn to control the computer for adjustments. We have dealt with poor internet and learned you cannot do both on one laptop!! We often use it when a patient comes in for a routine check and needs an adjustment. It saves them a trip back. We also see follow ups from another office when someone cannot come in on our regular day, or if one of us is on vacation. We require less travel now for vacation coverage. All in all, things run fairly smoothly now and the patients love the convenience!
Jodi
Add your comment
---
Hi, Beth. I love the thought of using telehealth to bring the family into the loop. Being in Florida, we have a large number of "snowbirds" who winter down here and spend the rest of the year in the northern states where they are from. Often their adult children live "back home." It would be a great idea to bring them in on counseling sessions to encourage effective communication and foster realistic expectations. Great idea!
Jodi
Add your comment
---
Hi Beth
What sort of applications of e-health in this way have you found to date? Also how are you measuring outcomes?
Add your comment
---
Hi Jodi,
As you wanted to know how we manage Tele-Audiology in Australian Hearing, I will give you some background and a couple of examples.
We are in a very convenient situation of having a national network of around 400 clinic sites around Australia which means we have a common IT infrastructure network. As we are also a national rather than a state based agency we have national regulations that apply across all state boundaries. This has meant that we have been able to co-ordinate and use all of this infrastructure to its fullest extent.
The only thing that has really held us back in a practical sense is waiting for the internet and technology to catch up to what we wanted to do. As I mentioned, I started this project around 9 years ago now with just myself and another clinician convincing our IT department to let us use Skype and have access to a remote desktop platform, so that we could support some isolated rural clinicians and their clients. For this I had to put together a business case and risk assessment plan and convince various executives to let us run a proof of concept trial that ran for around 4 years and slowly expanded in this time. It has been a slow and steady process with lots of roadblocks along the way.
Most roadblocks were from people not seeing its value or imagining to be more difficult or problematic than what it actually is. For this reason, I/we have built in measuring metrics along step of the way so that I can pull out data to show its value, every time it is questioned. Things as broad as client questionnaires to training documents to technology assistant experiences.
I have attached a word document that you may find interesting which are quotes from the staff involved. (picking the right staff is also essential).
Teleaudiology confessions comments.docx
Add your comment
---
Hi, I'm Beth and I have worked as a paediatric audiologist for the past 8 years. My primary areas of interest are hearing implants and telepractice. I have clinical experience in telemapping (remote cochlear implant programming) for children and young adults who live in regional or remote areas.
I currently work as a clinical audiologist in the Hearing Implant Program at Lady Cilento Children's Hospital and as a research assistant at The University of Queensland (UQ). At UQ I am involved in the HEARing Cooperative Research Centre project Improving hearing healthcare access and outcomes which has both a paediatric and adult stream. The aim of the paediatric study is to explore the current application of eHealth for providing family-centred early intervention for children with hearing loss and their families. The aim of the adult study is to explore the potential of using telehealth strategies to facilitate a more family-centred model of hearing health care for older adults.
I look forward to sharing my thoughts and hearing about your ideas and experiences with telehealth over the next few weeks.
Add your comment
---
Hi everyone
Don't forget that the Ida Institute will be hosting a webinar via audiology online on the topic of telehealth today, 12 noon Eastern Standard Time. Here is the link:
www.audiologyonline.com/audiology-ceus/course/tele-health-in-audiology-engaging-28008 
I have attached the presentation as a PDF.
The agenda is:
Introduction
Ida Seminars on Telehealth and the Future of Audiology
Telehealth in Action
Ida Telecare - A Patient Resource
Communication Strategies
Online tool: Fit for the future
Q and A; Summary
The learning outcomes are:
After this course learners will be able to describe some of the key benefits and challenges of using online mediums in patient care.
After this course learners will be able to identify Telecare tools and resources to help patients prepare for appointments.
After this course learners will be able to explain communication techniques patients can use everyday living with a hearing loss.
After this course learners will be able to identify appropriate strategies for audiologists to plan for the future.
Be sure to tune in or download and watch it later!
Jamie
Audiology_Online_-_Tele-health_in_Audiology.pdf
Add your comment
---
Hello, from Florida!
I am Jodi Conter, private practice audiologist (31 years). We are Gardner Audiology and have 5 offices is west central Florida. We have a corporate office that is staffed Monday through Friday with one to two audiologists.
Our satellite offices have an audiologist two days per week. We have four audiologists and three audiology assistants. Three of our offices are in more rural areas.
We started exploring Telehealth 2-3 years ago for the following reasons:
To give our patients access to an audiologist 5 days a week.
To ease the schedule burden amongst the offices.
To expand into more rural areas to reach more people with hearing loss.
At this point in time, we are primarily using Telehealth to see our hearing aid patients from one office to another. This allows them to be seen sooner, as they do not have to wait until the next day an audiologist is in. We also share the workload if one office is slow and another is very busy. We make hearing aid adjustments, follow up on fittings, and counsel patients.

We are very interested in expanding the use to move into more rural areas, but at this point in time, the state of Florida is lagging behind in creating regulations.
I am looking forward to seeing how other countries are using Telehealth. I would love to hear from Australia to learn who was the instigator on getting started and how the process was moved along.
Add your comment
---
Hi All, My name is Frances Lockhart and I am a clinical audiologist and trainer with Australian Hearing, currently working across far north Queensland and the Northern Territory in Australia over many regional towns and cities.
My interest in using Tele-Audiology started around 8-10 years ago out of a need to support new graduate clinicians in small clinics who had little support or experience and yet were coming across complex and challenging audiological cases.
At first we had a fairly complicated setup and limited scope, with very few participants. Over the years this has now evolved in a much smoother and straightforward process to support these graduates and expanded to become a more routine process involving multiple specialist services as well, in areas where we would have struggled in the past to provide them in a timely way.
There have been many challenges to ensure equity of service to regional and remote clients to ensure they get the best care and advice, no matter where they live.
These needs range from the obvious technical, infrastructure to the financial, psychological and cultural. Each one requiring a focused approach and an obstacle to overcome. I'd like to think that we are now succeeding in providing these services.
I'd love to hear how others have managed these challenges and to share ways of ensuring distance and or isolation don't mean our client miss out on the best available audiological care.
Add your comment
---